April Ward & James Ward , Co-Owners & Founders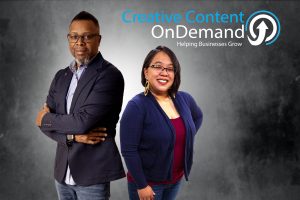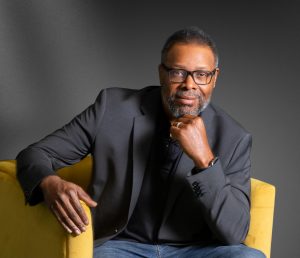 Meet the Owner - Tell Us About Yourself!
James Ward -- With over 14 years of experience as the co-owner and founder of Creative Content OnDemand, I lead a team of multimedia professionals who provide turnkey video production, photography, social media management, public relations, and brand consulting services to our clients. We create award-winning video campaigns, increase business sales, and enhance brand awareness through our innovative and flexible subscription model that gives access to our virtual on-demand marketing department.

Before launching my own business, I worked in major market television news for three decades as a news photographer, special project video editor, commercial production director, and ENG/SNG truck operator. I have extensive knowledge and skills in videography, editing, sound, lighting, and live broadcasting. I have also conducted public speaking engagements, volunteered as a team leader, and won multiple awards for my work. I am passionate about using my media expertise and communication skills to help businesses and individuals grow and succeed.
What is your business/organization name?
Creative Content OnDemand
What is the mission of your business/organization?
Our purpose is to help businesses and non-profit organizations maximize their branding leverage by creating compelling online video content to generate leads, grow their business, and educate their target audience through our multi-media marketing on-demand services.
What are some of your business's greatest accomplishments?
We are celebrating our 15 years of business! We established Fruition Life Media LLC in 2008 and later started our DBA Creative Content OnDemand to focus primarily on servicing B2B clients.

We still operate Fruition Life Media LLC for B2C, providing video services. Earlier this year, we won two Telly Awards for our video services with a Gold Telly Award for Helping Hand Fire Company (A Black Volunteer Company) 100th Documentary and a Silver Telly Award for National Coalition of 100 Black Women Southern New Jersey's Documentary on Maternal Mortality.
Would you like to give a shoutout to your favorite Black Owned Business?
I want to shout out Yahnnes' House of Cheesecake, TESO Consulting Group, and FrontRunnerNewJersey.com for all setting great examples of entrepreneurship and supporting their communities.
Provide any additional details or comments you would like us to add to your post about your business
We are proud minority business owners with a woman's leadership. Our services offer a one-stop solution for all your marketing needs, including video production for commercial ads, photography for product placement and headshots, and social media management. We help businesses establish a digital social footprint and broaden their reach. Our public relations services include drafting and distributing media advisories to various news organizations.

We offer monthly subscriptions or one-off services, which provide business owners with a marketing department without expanding their company. Most importantly, our services will help grow their company.

Our membership with CCSNJ has helped grow our company. We were honored to produce the CCSNJ membership video, visit https://youtu.be/jWMaoxUPAiE
Facebook: Creative Content OnDemand Instagram: @weareccod Twitter: @weareccod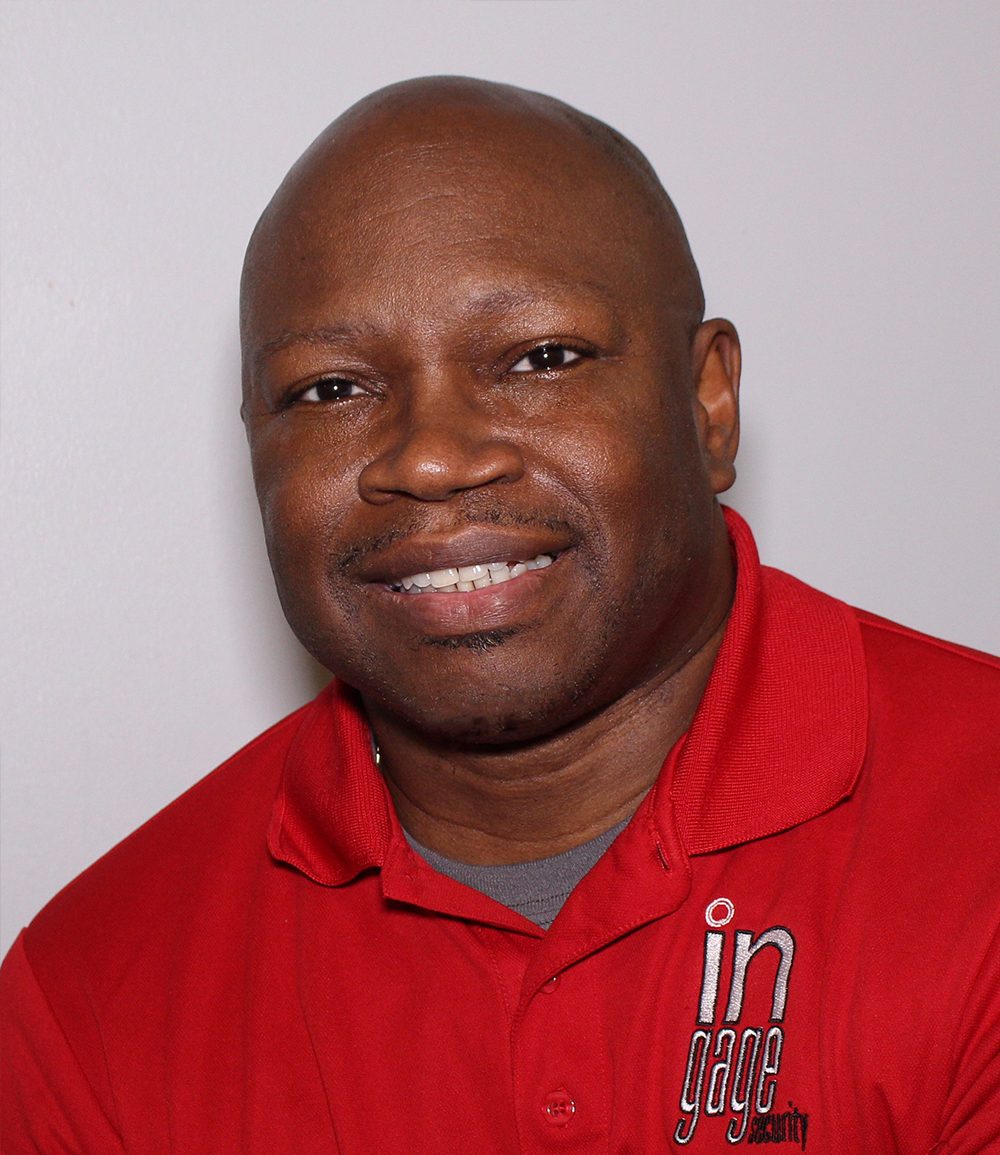 Michael A. Hall has nearly 30 years experience in law enforcement, federal building security, private investigations and private sector security, as well as being a professional instructor for a range of credentials.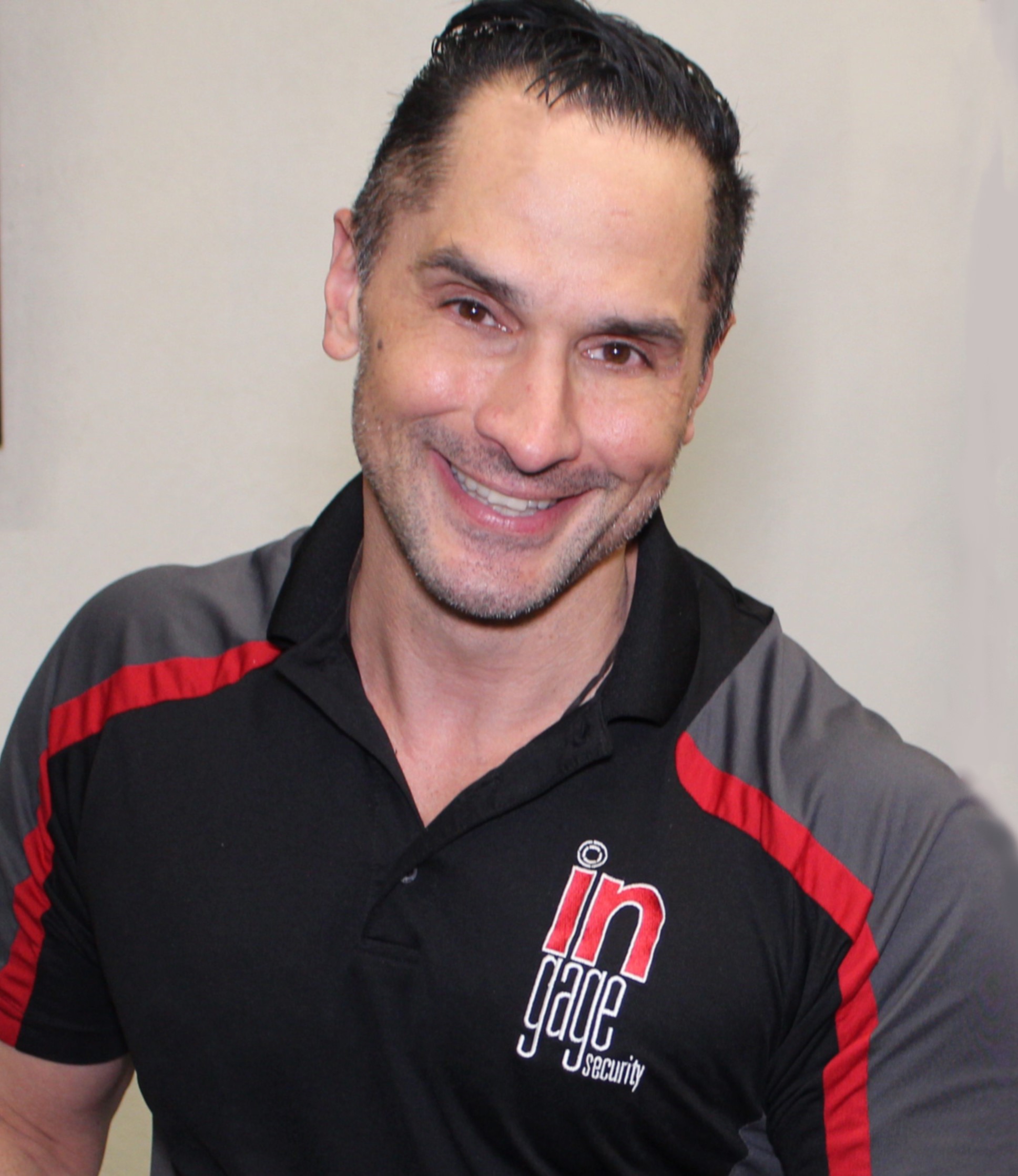 MEET DOMENIC GALLELLI, MS, CPP:
Director of Business Development
Ingage was founded in 2013 and as a Certified MBE, Mike wanted to create a company that did NOT simply relay on a rubber stamp, but rather delivered real and quantifiable value to our customers. Joining the CCSNJ has been several years in the making. Now that we have joined the Chamber, we are ready to be a resource and grow our business. Employing minorities and affording them career advancements are very dear to our heart and we will continue that by employing NJ residents.