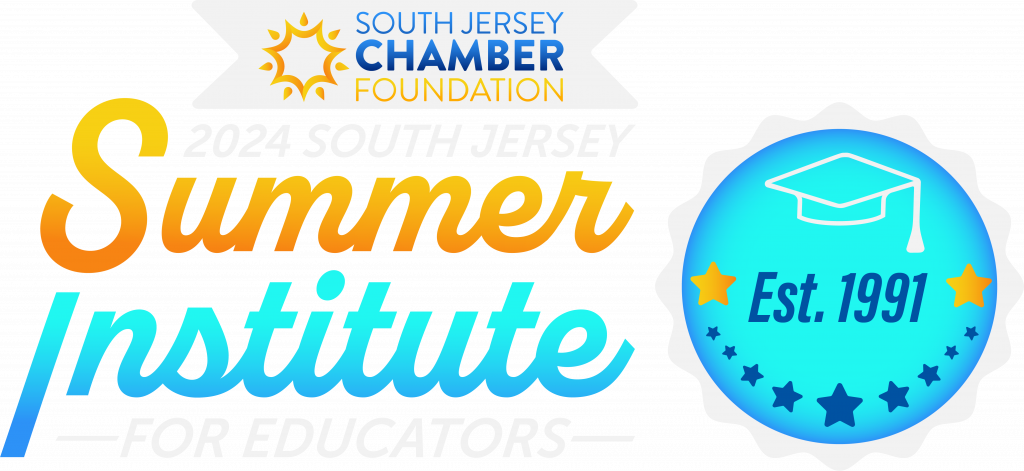 January 1 - March 31, 2024

Applicants must teach grades 5 through 12. Guidance counselors in grades 5 through 12 may also apply to participate.
All applicants must teach at a South Jersey-based school located in Burlington, Camden, Gloucester, Salem, Cumberland, Atlantic or Cape May Counties.
The program will take place from July 8 – 26, 2024 from 8:30 a.m. – 4:00 p.m., Monday through Friday.
Attendance of the entire three-week course is mandatory.
Applicants must complete their team projects, including developing creative learning activities for the classroom based on course content.
A letter of recommendation from school principal on official school letterhead must accompany the online application. Mailing directions can be found on the online application.
If you are not comfortable traveling in a group, or visiting different locations, please do not apply.
Selection will be conducted by the Summer Institute Selection Committee, with criteria focusing on:
Demonstrated leadership and involvement in education
Qualifications and level of interest in course content
Ability and willingness to assist as a resource person for course follow-up
A diverse mix of educators will be selected and notified no later than April 29, 2024.
The application period is now closed and will open on January 1, 2024.
Follow Us on Social Media
Atlantic City Electric
Bancroft
Campbell Soup Company
Coperion K-Tron Pitman, Inc.
Engineers Labor-Employer Cooperative (ELEC) 825
Five Below
IPAK
Jefferson Health – New Jersey
LAN Associates
Lockheed Martin
M & T Bank
Mannington Mills, Inc.
NJM Insurance Group
Orbia
New Jersey American Water
Paulsboro Refining Company, LLC
PNC Bank
PSEG Nuclear, LLC
Radwell International
Ravitz Family Markets
Rizzieri Aveda School
Rowan University - Rohrer College of Business
South Jersey Industries
Stono Public Affairs
Subaru of America, Inc.
The Children's Hospital of Philadelphia