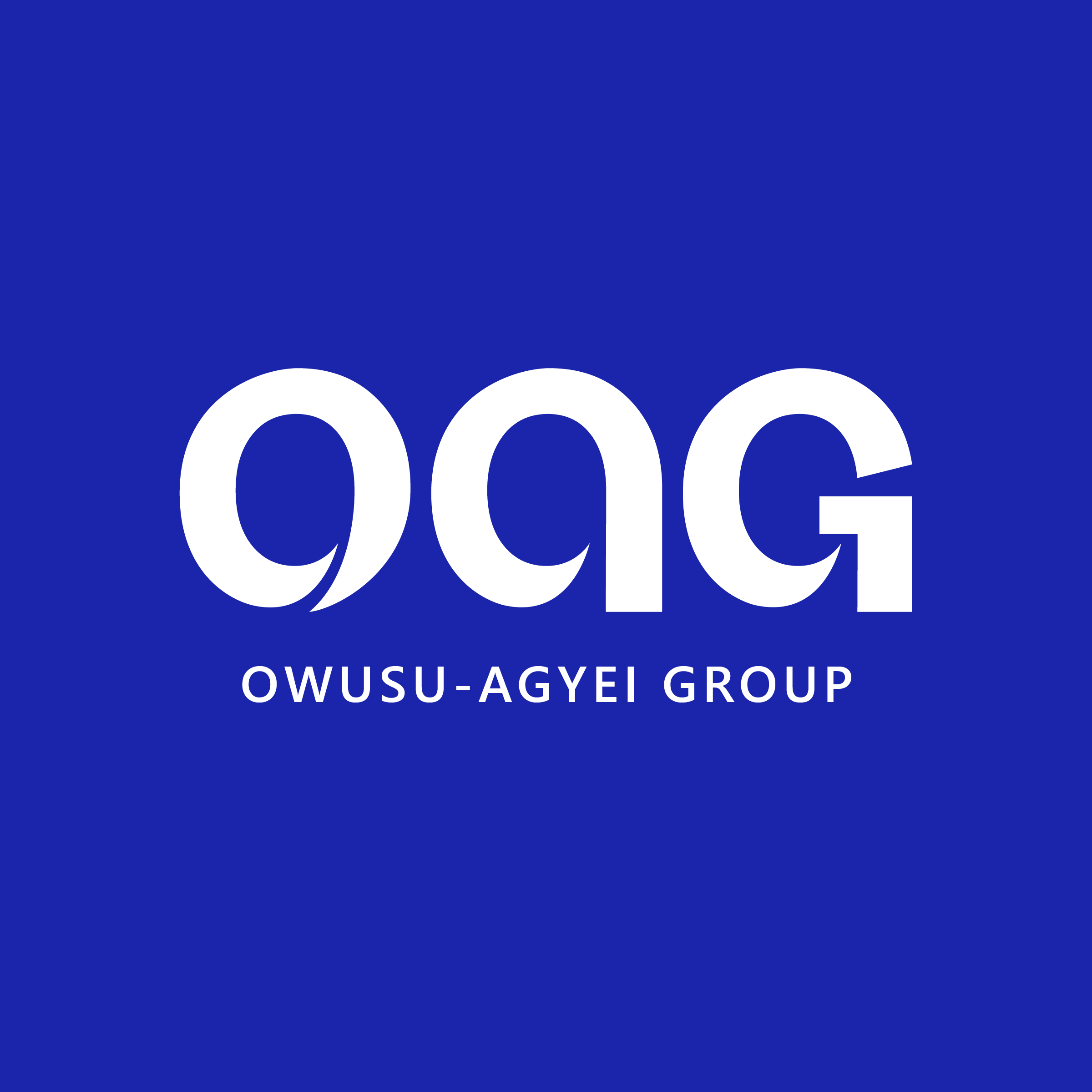 Owusu Agyei Group was founded to engage designers, thinkers, and builders in pursuit of a new artistic expression. Since our inception, the firm has evolved into a multi-disciplinary creative agency; that is dedicated to innovative design that reflects the environment, time and client needs. In the process of our evolution, we have been fortunate in curating the design of various brand identities that empower our clients and positions them in a competitive market. Responding to each clients' challenge, we emphasize creativity, conceptual design and innovative ideas. Coupled with our dedication to be pragmatic and curious, we believe this approach has allowed us to challenge the way stories are told by producing many iconic and commendable designs that successfully grow our clients' businesses. As such, we pride ourselves on architecture, brand strategy and CGI Visualization and communication. However, we do not believe that our unwavering creativity stops there. We are a multi-disciplinary firm that is devoted to excellence in design that seeks to maintain a committed and rewarding relationship with our clients.
After many years of working as an architectural designer, graphic designer and 3D artist for many prominent firms in New York, Philadelphia and New Jersey, Richmond Owusu-Agyei believed in opening his own practice that would bring together these areas of studies in a collective pursuit of a new artistic expression. Owusu-Agyei Group is the entity that was birthed through his rigorous education and training. The firm is SBE/MBE/DBE certified and is registered to do business in both New Jersey and New York with New Jersey being its current location. The firm is a brand strategy and positioning practice that streamline our clients' message to give clarity and amplify their voice in a saturated and competitive market. We believe it is the heart and soul of a brand and we pride ourselves on being the creatives that define it visually. As such, we believe in building desirable brands.
What are some challenges you've come across as a black business owner and how did you overcome them?
I believe in our youth as a creative firm to remain curious and innovative. However, there is the need to grow by making meaningful connections and finding businesses that need or buy our services as a young firm. This coupled with a worldwide pandemic has forced us to rethink the way we do business and the types of clients' that we aim to connect with. We are still working on solutions, but I believe that one solution was joining CCSNJ to expand our reach to meet other business owners and individuals who may refer us, buy our services or partner with for future opportunities. Additionally, being a minority owned business, it is important to become certified to do business with government agencies. It is a long process, but it opens a lot more opportunities that my firm can pursue.
What are some of your business's greatest accomplishments?
We are young, but are proud to have been trusted in bringing to fruition many of our clients' brands from concept to fully working companies that are represented by amazing designs that supports their vision.
Tell us more about your business/organization.
We Build Desirable Brands!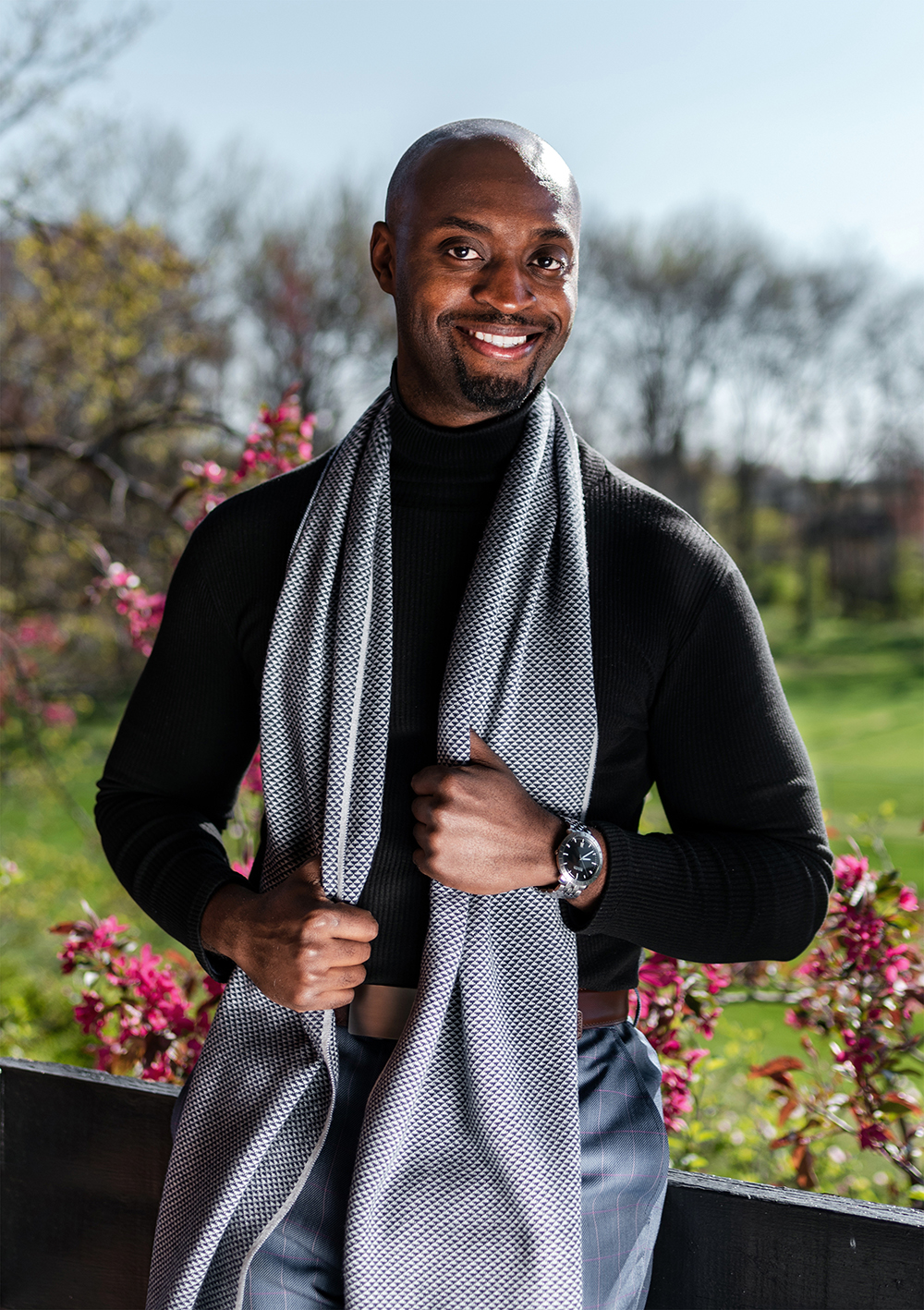 Born and raised in West Africa Ghana, Richmond Owusu-Agyei has long aspired to become an architect, ever since he first utilized the pencil –An artist's greatest tool. He is a graduate from Pratt Institute, where he received his bachelor's degree in architecture and holds a secondary degree in graphic design. With a strong foundation in architecture, he has always been intrigued by urbanity, mainly by its infrastructure and its inhabitants. Based on this interest, he focuses on the diversities of human life and evolving cities. He has managed many projects working in various teams under tight budgets and deadlines. Through this process he developed an interdisciplinary approach to innovative design that encompasses design strategy with a strong emphasis on technology. His work spans across architecture, 3D visualization and graphic design.