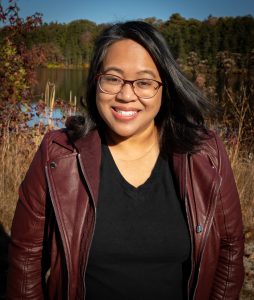 President
Creative Content OnDemand & Fruition Life Media

Does your family have any traditions that are especially important to you? If yes, please list a few
Family Time is Everything!
1. Celebrate Each Family Members' Birthday with Dinner, Birthday Cake of the celebrant's choice and a family group photos.
2. Always taking family photos or videos when we are together. My mom started this for our family and continues with my own family.
3. Family Vacations - As a child, we traveled during the summer and now I try to make sure our children experience family vacations too.
What is your favorite AAPI cuisine?
Growing up in a Filipino household, we would have white rice with every meal. My mom would cook rice on a daily basis along with a meat dish. My favorite go-to Filipino dishes would be Fried Lumpia, Filipino BBQ Chicken Skewers, my Dad's Pancit Bihon, Lechon Kawali and anything with White Rice.
How has your heritage shaped the person you are today?
My Filipino heritage shaped me into the person I am today, from respecting and valuing my relationship with my relatives here in America and in the Philippines to participating in community activities in the Filipino community. As a first-generation Filipino-American, I have participated in activities in my local community to enrich my Filipino heritage. For example, as a teen, I was a member of the Mutya Philippine Dance Company in Philadelphia, PA. In addition, I volunteered as a Mistress of Ceremonies in adulthood for the Philippine Nurses Association of Delaware Valley annual function. These types of activities allowed me to practice my public speaking skills.
How do you celebrate AAPI Month?
I celebrate AAPI Heritage Month by watching "Asian American and Pacific Islanders" theme TV Series, films/documentaries, and supporting AAPI-owned businesses by purchasing their items or visiting/sharing their social media pages/posts.
What does Asian American Pacific Islander Heritage Month mean to you?
Celebrating Asian American and Pacific Islander Heritage Month is important for our community to be recognized for their contributions to our American history. I enjoyed learning more about Filipino American history via social media, books and talking with relatives. Having my children grow up knowing about AAPI Heritage Month exist is awesome because one day they will be recognized for their efforts in making an impact in our community.