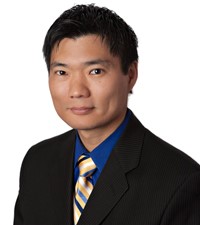 Managing Partner
Kim IP Law Group LLC

Does your family have any traditions that are especially important to you? If yes, please list a few
"Gotcha" day celebration for our daughter (adopted from Korea)
Annual family trip to an NFL football game (usually to see the Arizona Cardinals to watch our cousin play (who's an Asian American football player for the Cardinals)
What is your favorite AAPI cuisine?
Korean and Thai and Szechuan Chinses.
How has your heritage shaped the person you are today?
My heritage in engrained in my identity and personality. It influences how I see the world and my perspectives. It provides a basis for my growth as an individual, professional, father and family man.
How do you celebrate AAPI Month?
What does Asian American Pacific Islander Heritage Month mean to you?
A time to reflect, recognize and give recognition to the Asian American community in which we live and which shaped our history.